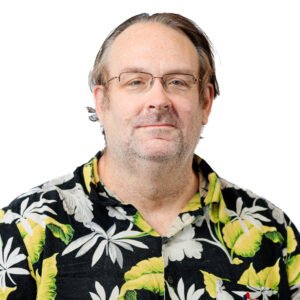 BRYAN THOMAS SCHMIDT is the Hugo- nominated and #1 bestselling editor of twenty-two anthologies and numerous novels, including the worldwide bestseller The Martian by Andy Weir, and books by Frank Herbert, Alan Dean Foster, and Angie Fox, among others. His books have been published by St. Martin's Press, Baen Books, Titan Books, IDW, Blackstone Publishing, JournalStone, Crystal Lake and many more. His novel series include the Saga of Davi Rhii, the John Simon Thrillers, and the Will Dunlop series. His debut novel, The Worker Prince, received Honorable Mention on Barnes and Noble's Year's Best Science Fiction of 2011. His latest novel, Shortcut, a hard science fiction thriller will be released in 2023 and a movie is in development. He has written numerous short stories, including official entries for Joe Ledger, Monster Hunter International, Predator, Aliens vs. Predators, and The X-Files series, as well as originals. As editor, his anthologies include the bestselling Monster Hunter Files with Larry Correia, two Joe Ledger anthologies with Jonathan Maberry, two anthologies in the Predator movie tie-in series, Aliens vs. Predators: Ultimate Prey with Jonathan Maberry, two Infinite Stars volumes, and many more. His latest bestselling anthologies include The Hitherto Secrets of Marie Curie with Henry L. Herz and Robots Through The Ages with Robert Silverberg (plus an audio cast that includes Leonard Nimoy posthumously). He lives in Ottawa, Kansas, with his two dogs and three very sweet cats. He can be found online at BryanThomasSchmidt.net and as @BryanThomasS on Twitter and Facebook. You can find his bibliography on his Wikipedia Page here.
---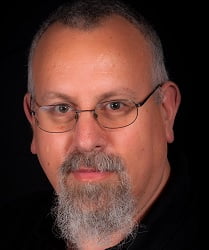 Guy Anthony De Marco is a speculative fiction author and editor based out of Missouri. He holds multiple degrees (English, Information Technology), plus an MFA in Creative Writing. Guy was a finalist for the HWA's Graphic Novel Bram Stoker® and IAMTW's Scribe Award, and was a past winner of the HWA Silver Hammer Award. First published in 1977, Guy is or was a member of the following professional organizations: SFWA, IAMTW, ITW, RWA, WWA, SFPA, ASCAP, MWG, SWG, HWA, IBPA, and MIPA. He hopes to collect the rest of the letters of the alphabet one day.
Guy has works published in all genres except for Mystery. Other published works include poetry, scripting, and game writing. In his spare time he dabbles in movie/music production and songwriting. Additional information can be found at Wikipedia.